All professionals at Olm Orthodontics maintain the highest levels of accreditation and pursue ongoing education to stay abreast of the latest trends in the medical field. Read on to learn more about our staff's experience and training.
Stacy
Stacy is our accounts manager. She attended the University of Oshkosh and graduated with a bachelor of science degree in 1994. Stacy has worked extensively in accounts payable, and since joining Olm Orthodontics in 2005, has worked as one of our receptionists. Her main duties are management of accounts and insurance filing on behalf of our patients. Stacy is originally from Valders and spends much of her free time gardening and maintaining an extensive collection of flowers.
Bobbi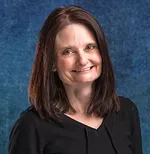 Bobbi is one of our highly experienced staff members with more than 20 years of assisting experience. She joined Olm Orthodontics in 2001 with a primary responsibility of assisting delivery of care to our patients. In addition to assisting, she works as our in-house lab technician responsible for fabrication of orthodontic appliances such as retainers. Bobbi is originally from Green Bay. She enjoys traveling with her family. Bobbi also enjoys photography and watching musicals and Broadway shows.
Lisa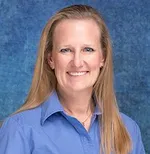 Lisa began her career as an orthodontic assistant over 20 years ago in her home town of Rhinelander. She has been another of our highly experienced staff members since joining Olm Orthodontics in 2001. Lisa enjoys the many sports activities in which her family members participate. She is an avid Packers fan and enjoys the moments she can sit back to enjoy a good book.
Taryn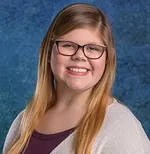 Taryn is a part time staff member that works throughout the office assisting other members of our team. She spends most of her time completing lab work and is slowly transitioning into assisting in patient care. She is considering a career in a variety of health care fields including dentistry. Taryn is an avid reader and music listener. She enjoys spending time playing tennis with family and friends.